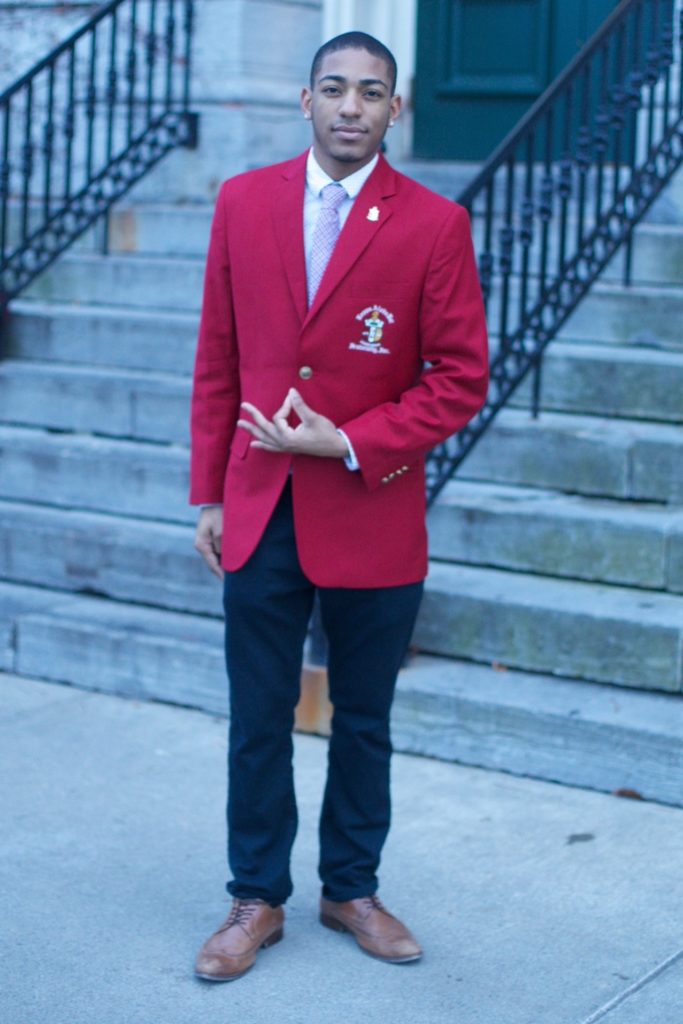 Our featured Undergraduate Brother for the month is Brother Malik Evans.  Brother Malik Evans is a Fall 2015 initiate of the Delta Beta Chapter of Kappa Alpha Psi Fraternity, Inc. at Syracuse University. He holds the position of Northern Province Strategus.
He is a senior double majoring in advertising and marketing with a minor in psychology. On campus, he is the Comptroller working with a $2.9-million-dollar budget, which is allocated to the 300+ organizations at Syracuse. Through this role, he strives to build deeper connections with various students in order to foster collaboration, but also for their organizations to better serve the campus and its community.
Recently, he was selected to be a Remembrance Scholar, which is composed of 35 Syracuse seniors who represent the 35 Syracuse University students who tragically lost their life on Pan Am Flight 103. Brother Evans is also actively enrolled in Syracuse University's first-year experience through his role as an Orientation Leader.
Within the Bond, his chapter has instilled in him the value of honorable achievement and he is thankful to all the Brothers who came before him to instill these values.