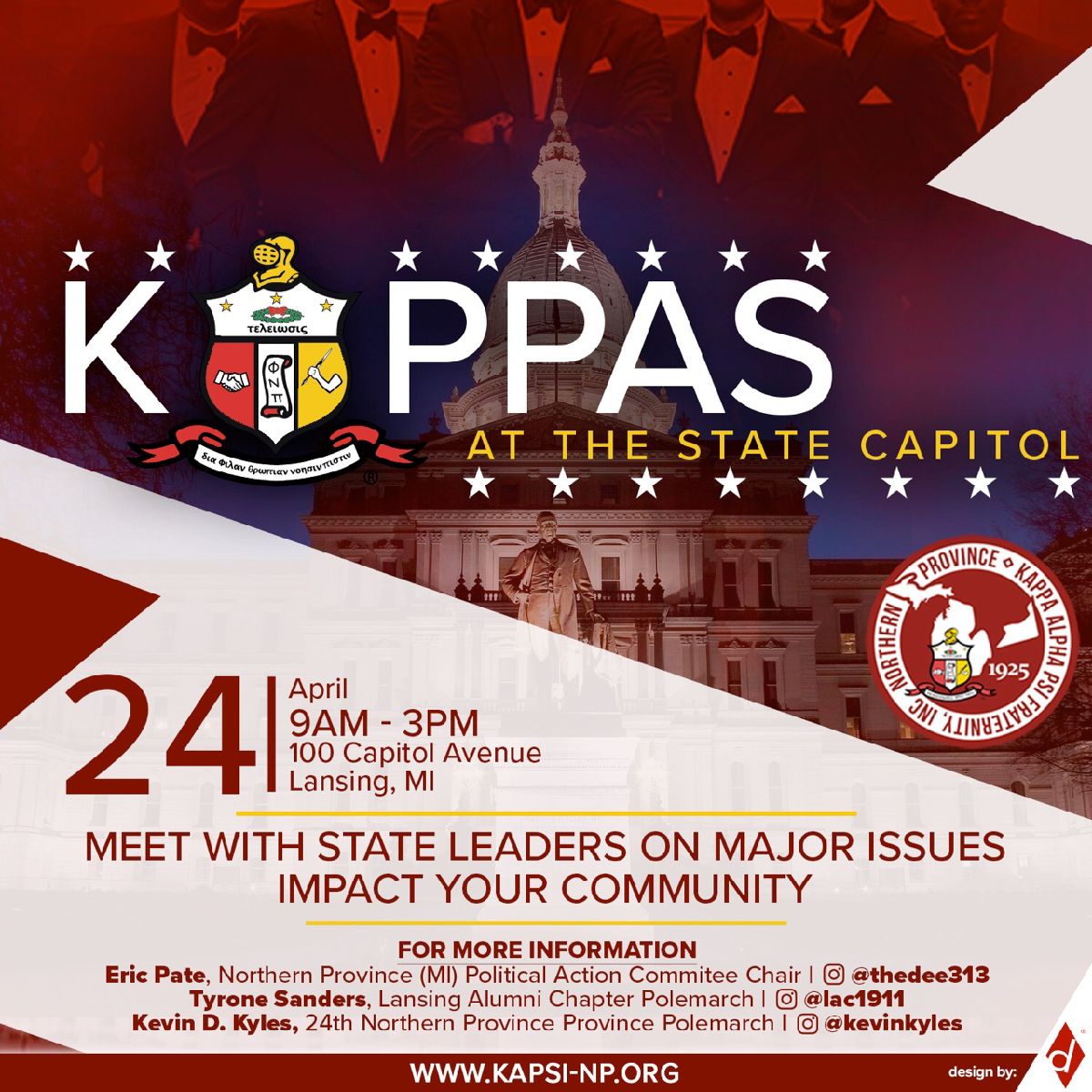 Kappas at the MI State Capitol is an event sponsored by the Province Political & Social Action Committee. Brother Eric Pate (State of MI Political & Social Action Chairman) is leading this effort in collaboration with the Lansing (MI) Alumni Chapter.
Registration ends on Friday, April 20, 2018 at 11:59pm.  Please use this link to register.
https://www.eventbrite.com/e/kappas-at-the-michigan-state-capitol-tickets-45047833282
Arrival Information
Please plan on arriving around 8:45am on Tuesday April 24, 2018.   We will meet in the lobby of the Senate offices where State Senator Ian Conyers office is located at the Binsfield Office Building 201 Townsend Lansing, MI.
Agenda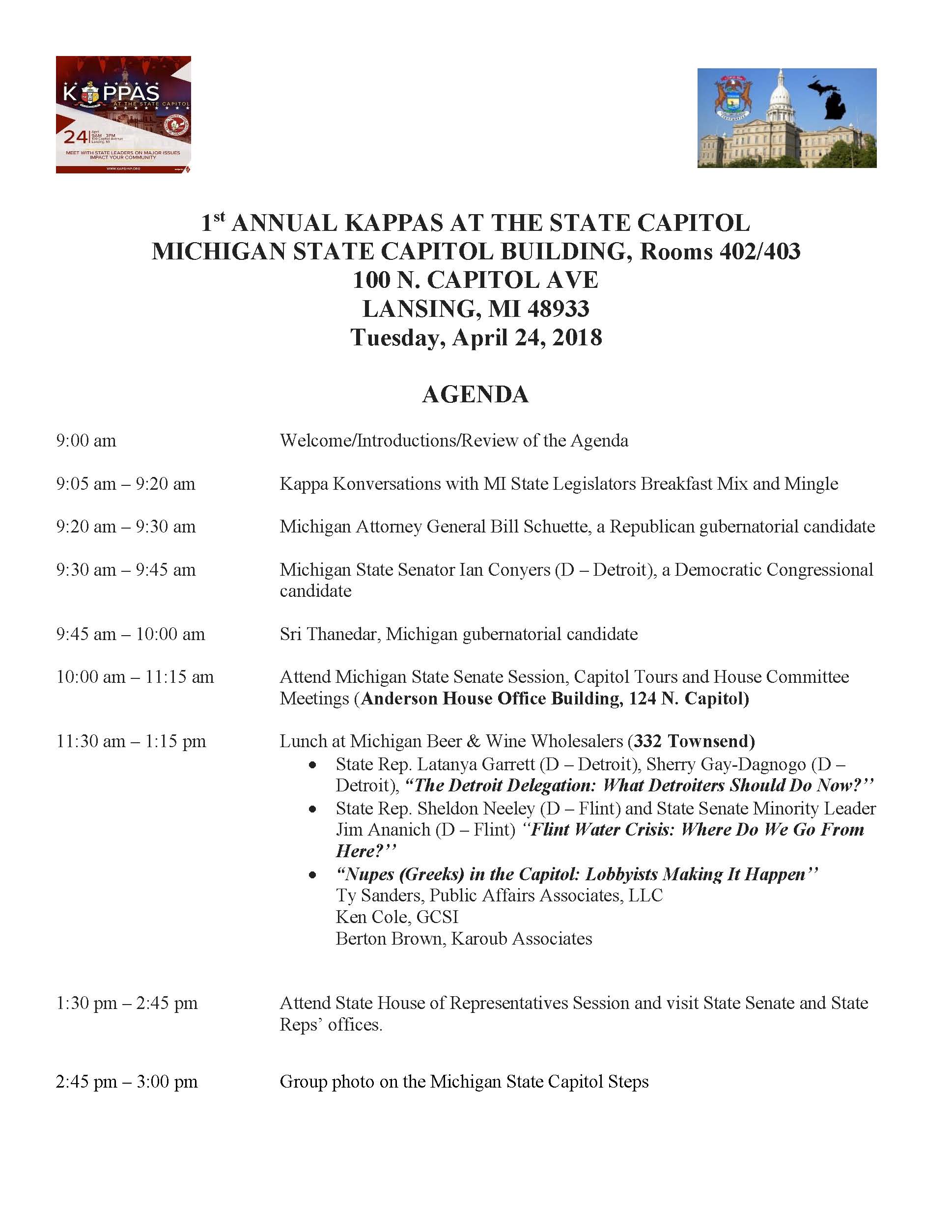 The Platform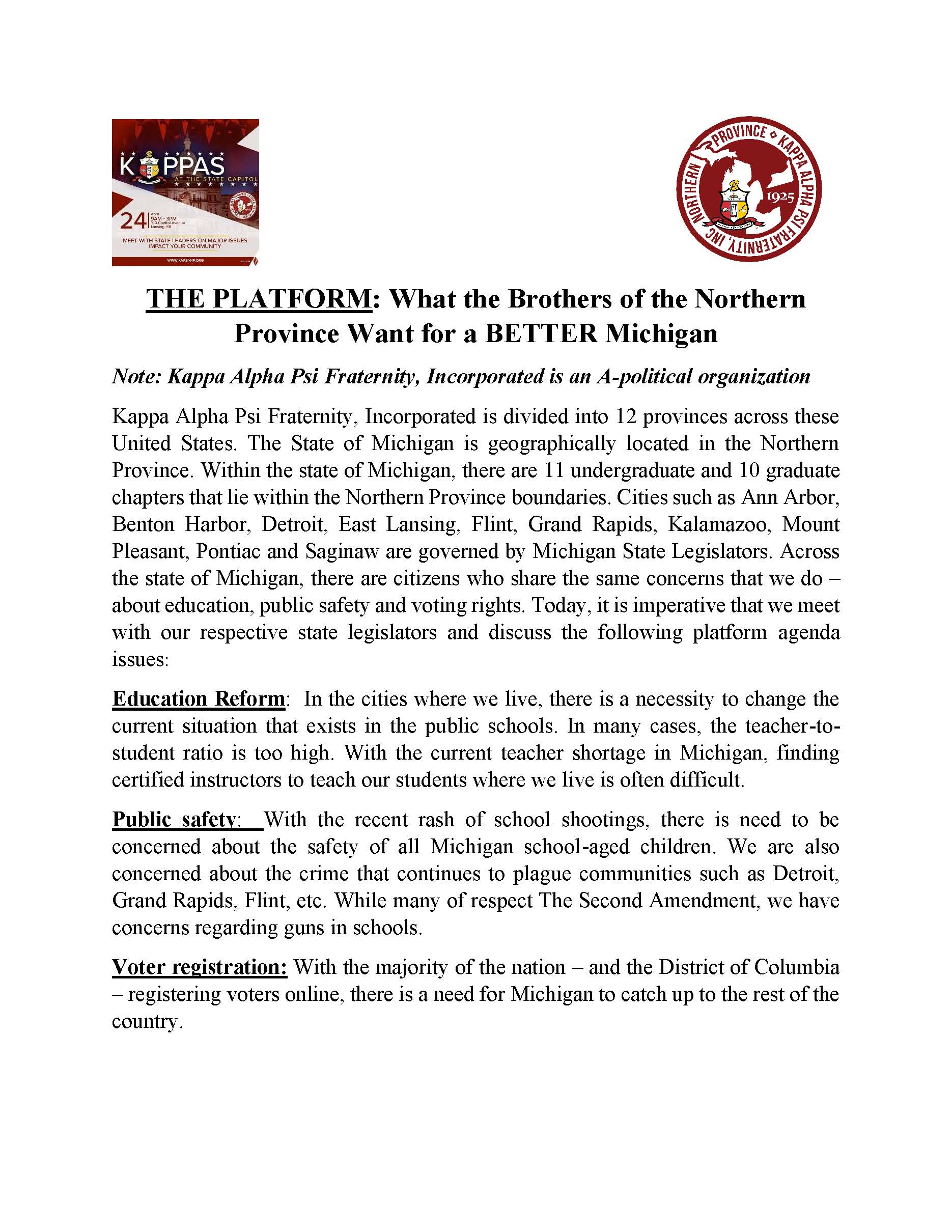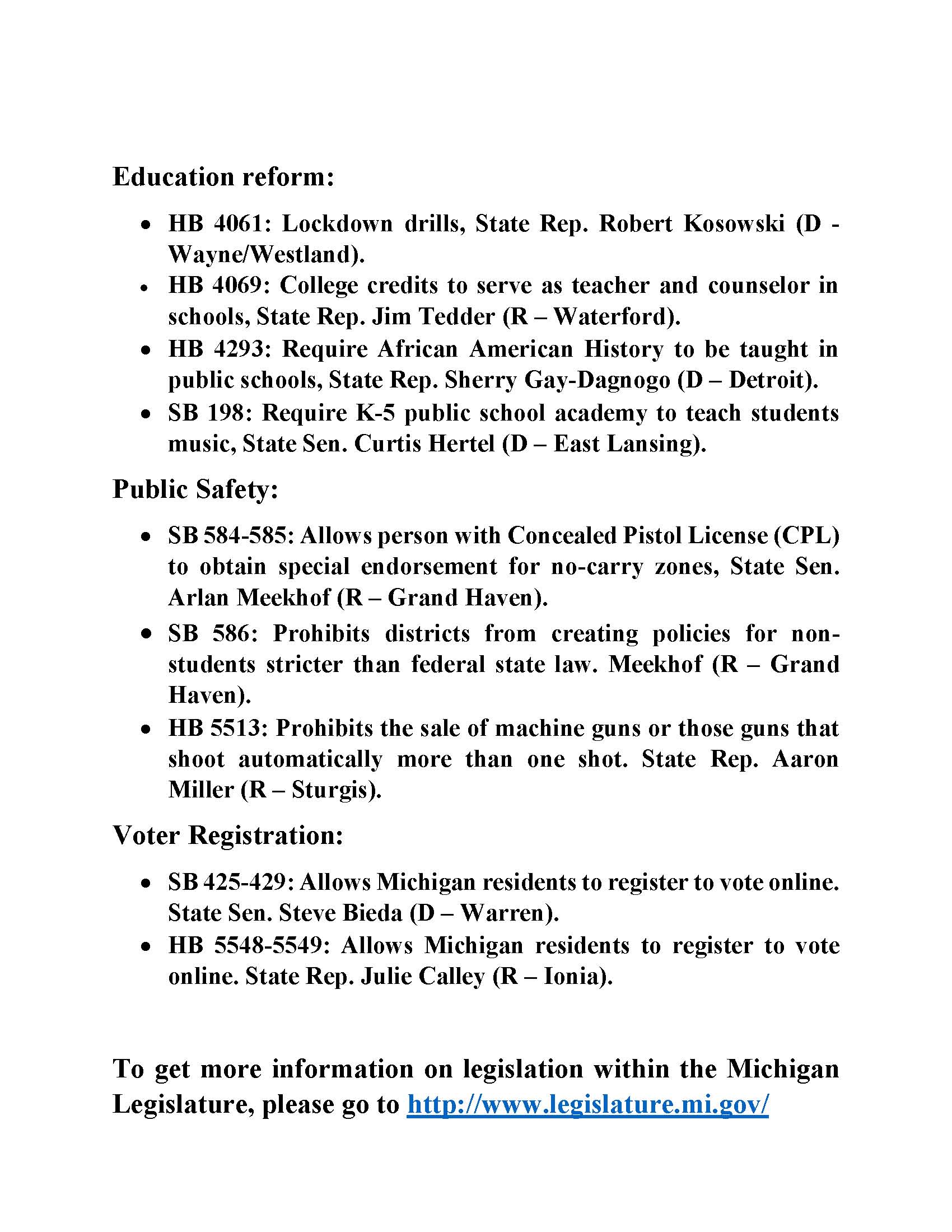 http://www.legislature.mi.gov/
Parking Options/Map of Downtown Lansing
Attire